Book Week – In the Picture
This week, we have been celebrating diversity in books through our Book Week: In The Picture. 
The inspiration for this theme was the idea that all children deserve to see themselves represented in books and that the books we share with them reflect the wonderfully diverse world we live in.  Not only is it empowering for children to see themselves represented in books, but it also helps them to understand the world around them.    
In assembly each morning, we shared stories that reflect this theme.   On Monday, we read Mixed by Arree Chung, which explores how we can build a better world when we all work together and celebrate our differences.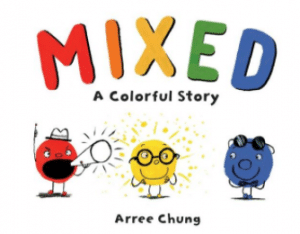 On Tuesday, we listened to actress Lupita Nyong'o sharing her story Sulwe, a fable about being proud of the skin we are in.  The story is inspired by Lupita's own experience as a child, suffering prejudice because of the colour of her skin.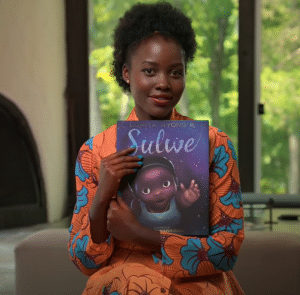 On Wednesday, we welcomed Ashley Thomas, who works on promoting equality and inclusion in his job working for a charity.  He shared the story And Tango Makes Three, a story about two penguins adopting a baby penguin, inspired by true events at Central Park Zoo.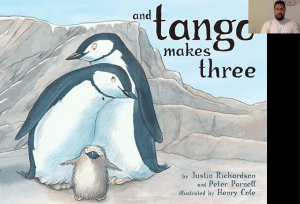 On Thursday, we welcomed Jenny Sealey, who is a theatre director for Graeae Theatre Company – a company that places deaf and disabled actors centre stage.  She read and signed the story You Matter.  As Jenny is deaf, we signed our appreciation in return! 
On Friday, we welcomed Sebastian Clark, a primary teacher who Miss Stone has worked with on developing inclusive reading lists.  He shared the story Zog by Julia Donaldson, which sees a young dragon, a princess and a knight, challenging stereotypes to find their place in the world.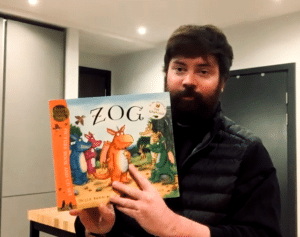 On World Book Day, we enjoyed dressing up as our favourite characters from books and working on activities inspired by books.  Click here to see the photo gallery
Thank you to everyone for their enthusiasm with celebrating being In The Picture for Book Week 2021! 
Back to all news