Buddy Benches Introduced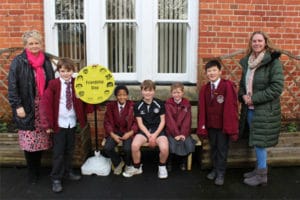 Our new Buddy Benches and Friendship Stops have arrived in the Pre-Prep and Prep playgrounds.   As well as a colourful addition to our play spaces, children in the Prep School are using them as a space for the older and younger children to meet and play together. 
We would like to thank the Parents' Association for funding these fabulous additions to our outside space.
Back to all news