Caterham Prep partners with FMS UK
Caterham Prep have partnered with FMS UK to introduce a revolutionary system of movement screening and physical wellbeing for its pupils.
FMS are considered leaders in the world of movement.  The Movement Patterns Programme will enable our Physical Education Department to screen for movement efficiency to ensure pupils have a basic foundation of movement quality. 
By developing the correct movement habits in their formative years, we hope to see children develop a positive association to movement giving confidence as a teenager and ultimately setting them on a more active path for the rest of their lives.
Every pupil involved will have a personalised development pathway, to support balance, mobility and postural control.
Martin Bartlett, Director of Sport
"Learning fundamental movement skills from an early age enables agility, balance and coordination and ensures that every child is given the opportunity to excel in sports and fitness. Using the FMS system across the Prep school enables us to evaluate each child individually and help them move better and enjoy their sport.  This dedicated approach underlines our commitment to improving the physical literacy of every child at Caterham Prep."
Lex Lang, Deputy Head Teaching & Innovation
"After nearly two years of restricted exercise, there has never been a more important time to launch a system designed to carefully monitor and reinforce the physical development of every child. FMS provides a framework to measure the strength, flexibility, balance and many more aspects of each child's fitness across a number of areas. Along with monitoring, it will provide a bespoke programme of exercises and physio routines that will be used at school and shared with home. The benefits of this system will be felt across all sports that we play through endurance, conditioning and lowered risk of injury, but will also have an impact in the classroom and at home through supporting posture, focus and awareness of physical position and development."
Peter Bowler, FMS UK's Chief Executive
'We are hugely excited to be entering into this partnership with Caterham Prep School.  Our mission is to support all children to develop movement habits that will benefit them for life.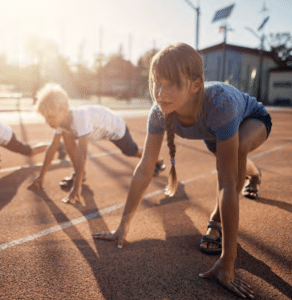 Back to all news