Caterham Welcomes Ben Purkiss as New Preparatory School Headmaster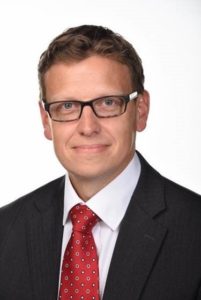 We are delighted to announce that Mr Ben Purkiss, currently Deputy Head at Bede's Preparatory School, has been appointed as the new Head of Caterham Preparatory School from April 2019.
Following a rigorous appointment process Ben emerged as the outstanding candidate in an extremely strong field of applicants. It has been heartening to see just how strong a reputation Caterham Preparatory School has in encouraging such an excellent field.
Ben has a strong track record of having worked in some of the top performing prep schools in the South East and will bring a wealth of expertise and experience to the role.
I am thrilled that Ben will be joining us to lead Caterham Preparatory School in the next phase of its development, building on the very strong foundations laid by Howard Tuckett over the past fourteen years of outstanding service.
Back to all news