People Who Help Us
The Reception classes thoroughly enjoyed their topic on 'People who help us' and were very lucky to have lots of visitors, who told them about their jobs and how they help people!
Nurse Lesley, our school nurse, involved the children in some role play and bandaged up some wounded children. They were then taken on a tour around the Health Centre over in the Senior School.
Graham, a member of the maintenance team at school, taught the children how to build small wooden boats which they were then able to take home!
The Godstone firefighters arrived with their fire engine and talked to the children about fire safety. The children were lucky enough to go on the engine and look at the equipment!
The Police showed the children lots of different tools they use and the uniform they wear which the children were able to try on. The children also got to meet a very clever police dog, go inside a police van and hear the siren!
Mrs Taylor a Vet from a surgery in Nutfield came in to tell the children about the animals she looks after and kindly brought some guinea pigs, rabbits and a tortoise with her for the children to meet!
Mrs Srirajaskanthan visited the children to talk about her role as a GP and showed us the tools she uses to help her make people better.
We would like to thank all the visitors involved as the children had a wonderful time and will hopefully remember the experience for many years to come!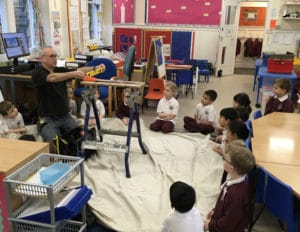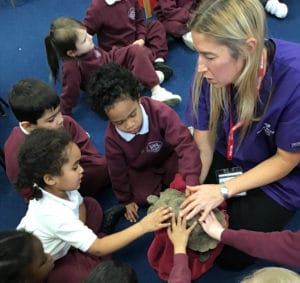 Back to all news