SCHOOL COMMUNITY IN CHORUS AT COME & SING MUSICALS
Members of Chamber Choir, ETS, Vocalpoint and JETS came together alongside parents, grandparents, Old Caterhamians, siblings and staff (academic and bursarial) to form a wonderful chorus singing songs from musicals that included; Les Miserables, West Side Story, Rent, Dear Evan Hansen, The Lion King and Hamilton.
This was a fun, enjoyable event that ran throughout the afternoon and allowed all singers to sing for joy- without the pressure of a performance. The level of sight-singing was outstanding and highly impressive and all singers engaged with the character, humour and style of each musical represented. Pupils of all ages participated- from Year 4 in the Prep School to Upper Sixth and it was a wonderful sight to see such a range of ages working together in harmony. Keen singers volunteered for solos and particular recognition must be given to Matthew S (Upper Sixth), Mille T (Upper Sixth), Ferdy C (Upper Sixth), Connie M (Second Year), George M (Third Year) and Sophia A (Year 4).
The event was also a reminder that our Prep and Senior staff body has a number of extremely talented singers and musicians and thanks must be given to them for the continued support and enthusiasm for musical activities in the school.
Mr Adam Assen, Director of Music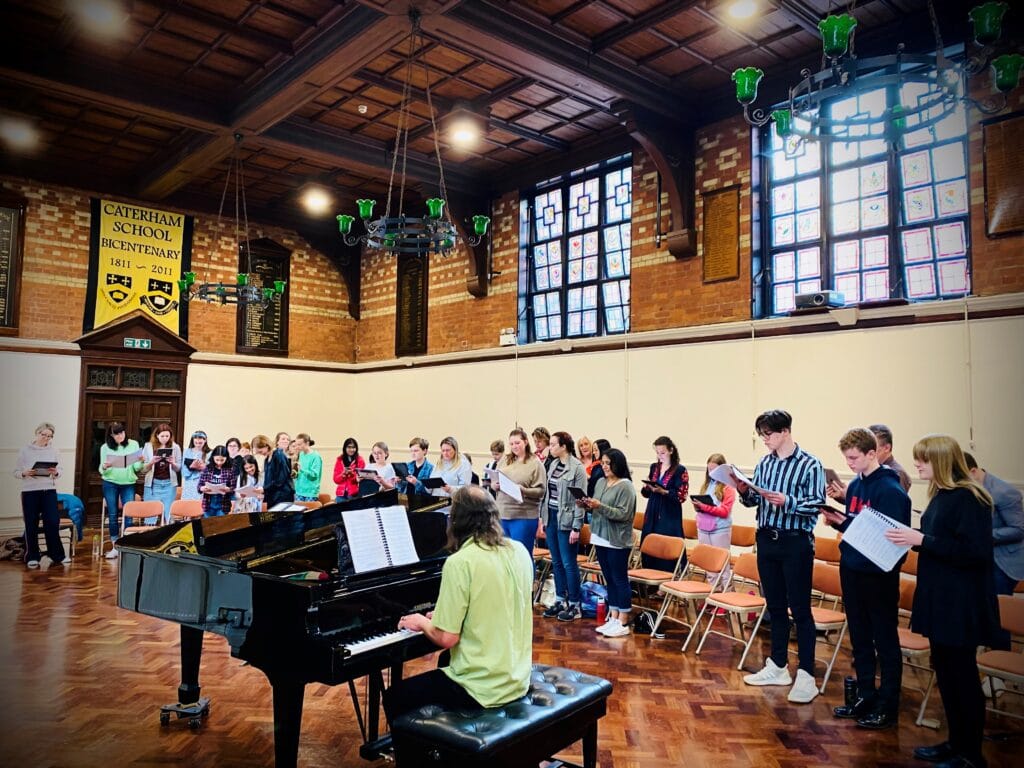 Back to all news