Winning Design for Old Park Wood Charcoal Bags
Congratulations go to Rio P (Year 4) for his winning entry in the Charcoal Bag Design Competition.
His stunning design will now feature on bags of charcoal produced in our very own Old Park Wood using sustainably sourced lump wood. Jay Needham, the School woodsman, is busy producing charcoal every day so that stocks are ready for the summer barbeque season.
Bags will be going on sale imminently via WisePay, alternatively please e-mail Jay if you would like supplies over the Easter Holiday: [email protected]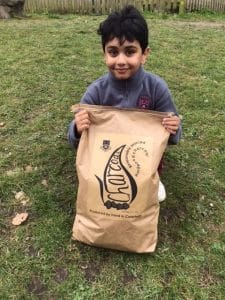 Back to all news