Year 1 Forest School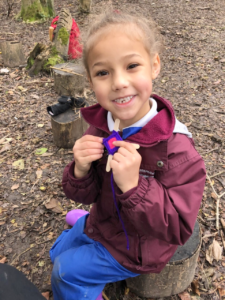 Year 1 had a fantastic afternoon warming up by the fire in Forest School! The children enjoyed collecting sticks to burn and thoroughly loved roasting marshmallows over the fire. They even managed to complete their Art activity by the warmth of the fire.
A wonderful afternoon!
Back to all news