Headmaster's Welcome
Inspiring education for life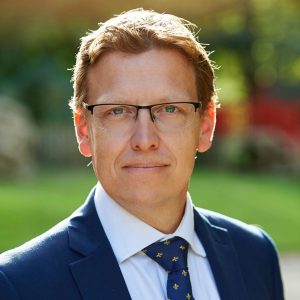 Caterham Prep School is a vibrant and thriving part of the Caterham family, providing an outstanding education that enables every pupil to achieve his or her maximum potential intellectually, physically and creatively in an ambitious but nurturing environment. 
The Caterham School community shares a 200 acre campus in the beautiful Harestone Valley and educates pupils from age 4 to 18.  The Prep School is nestled at the far end of the campus, surrounded by its own woodland. 
Learning how to learn is a key part of a Caterham education, from the Early Years at the Prep School to the Sixth Form at the Senior School and is, in our view, an essential skill for modern life.  We believe that a truly excellent school is about more than academic achievement alone:  it is also about developing a passion for learning, a capacity for problem-solving, independent and critical thinking, self-awareness and resilience, self-confidence without arrogance and genuine interests that extend beyond the confines of the classroom. 
We believe in providing an 'Education for Life' for all Caterhamians and our innovative curriculum blends the best of tradition with exciting opportunities such as Performing Arts, Mandarin, Digital Innovation, 21st Century Skills and Global Citizenship.  Our unique Outdoor Learning programme, developed in and taking advantage of our own responsibly managed forest, runs alongside all of this, together with an award-winning Wellbeing programme that runs through the heart of everything we do. 
Please accept my warmest invitation to contact us for further information or to arrange a visit.
Ben Purkiss
Headmaster