Headmaster's Welcome
Inspiring education for life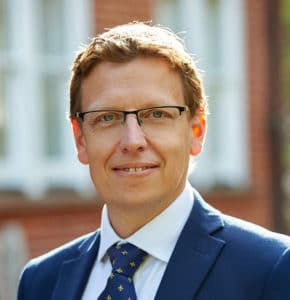 Caterham Prep is an IAPS co-educational day school that is an integral part of Caterham School. At Prep we cater for children from three to eleven years of age. Most of our pupils go on to join our Senior School, which in turn caters for pupils from eleven to eighteen years of age.
Caterham Prep challenges all its pupils to exceed their suggested potential in their class work. We also place a high emphasis on the importance of participation and effort in co-curricular activities. Equally significant are the high standards of behaviour and care for others that we encourage and expect from our pupils.
As you will see as you explore our website, we offer a broad selection of subjects and activities. Our pupils benefit from a stimulating, supportive and challenging learning environment. Our commitment to investing in technology that supports the highest standards of teaching, together with our beautiful grounds and buildings, offers our pupils a unique learning experience as they develop through their formative years.
I believe that the best way for a parent to find out more about a school is to visit that school. Please accept my sincere invitation to contact us for further information or to arrange a visit.
Ben Purkiss
Headmaster