Nearly New Uniform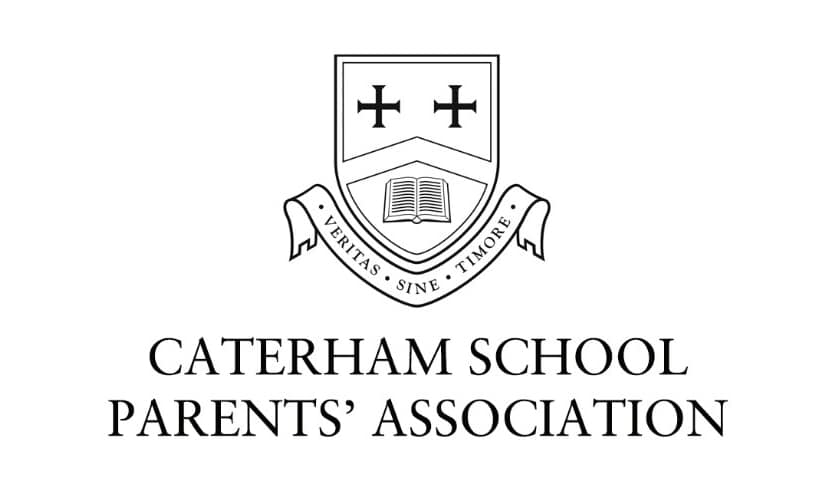 Caterham School Parents' Association are delighted to host regular Nearly New Uniform (NNU) sales throughout the year in both the senior and prep schools. 
The next NNU sales will be held on:
Friday 20 October (postponed)
Saturday  28 October, 9.30am to 11.30am (new date)
Friday 17 November, 2.30pm to 4.30pm
Friday 8 December, 2.30pm to 4.30pm
No appointment is necessary. You may be asked to wait outside if the shop is busy and until space becomes available. 
At Prep,
the Nearly New Uniform (NNU) Shop is just behind Mottrams, please follow the sign from the car park. 
The NNU shop provide a wide selection of nearly new current uniform including blazers, trousers, skirts, jumpers, coats, bags, sports wear, footwear and much more. 
All items are sold at least 50% discounted against the RRP. 
The Parents' Association NNU shop is at the heart of the PA, run by parent volunteers –  and we are always keen to welcome new parents to join us and help with our activities. 
It is a great way to get involved and meet other parents at the school, so please let us know if you would like to get involved – simply e-mail

[email protected]
All the profits from our NNU sales support the PA and their chosen charities and we thank you for your support.
Guidance for Parents wishing to sell Nearly New Uniform:
If you have items of current uniform that you no longer require, it is freshly laundered and in a re-saleable condition you can donate them to or sell them through the PA NNU Shops. 
Simply donate your items by bringing them bagged and drop off in Prep or Pre-Prep reception clearly marked for NNU.
Alternatively, if you wish to sell your items through the NNU Shop please feel free to do so but please note each item must be clearly labelled with the correct information. The proceeds from the sale will be divided 50:50 between the 'receiving adult'/fee payer and the Parents' Association. Your share of the proceeds from the sale of your items will appear as a credit on you school invoice as issued by the Finance Department the following term, alternatively a cheque will be issued to the adult named on the NNU Label to the address shown. Please complete the labels accordingly.
If you wish to sell your NNU items please follow these guidelines to help us help you:
Items must be laundered and in good re-saleable condition, complete with all buttons. Please consider whether you would buy it yourself. 
Please note: we reserve the right to recycle items in poor condition or which are no longer current uniform etc.
Only current School Uniform will be accepted

Items will be sold at a percentage discount of the School Shop price less 50% which will go towards PA fundraising 

Termly payouts will be paid in arrears and will show as a PA NNU Credit on your school invoice alternatively, a cheque will be issued as detailed above.

Sale items can be left left on designated 'drop off' days or at the School Reception clearly marked 'Nearly New Uniform'
To receive payment (50% of NNU sale price) please label every item clearly with the following information:
Child's Name
Prep/Senior School (please delete one)
Name of adult to receive % of sale
If you are the fee payer and you select the Credit option monies from the NNU Sales will appear on your school invoice, if you select the Cheque option please provide a full postal address and name of the the adult to receive the payment
Tel. No.
Item description and size
Please leave the price blank as this will be completed by the PA NNU parent volunteers.
Please note: If clothing or shoes are incorrectly, partially labelled or not labelled at all, no payment will be made and all proceeds will go to the Parents' Association.
Thank you for your support.